Exclusivo by Blaze Kidd
June's System Focus (click here to read) was on a loose network of producers, most of whom draw on the tresillo rhythm
found in reggaeton and other musics of the African diaspora, often using grime and Spanish language too. Labels and artists featured include Blaze Kidd, Uli-K, PALMISTRY, Kami Xlo, Lexxi, Ana Caprix, EndgamE, Golden Mist Records, BLASTAH, Dinamarca, STAYCORE, Lil Tantrum, Sister, Tove Agelii, Mapalma, mobilegirl, Imaabs, ZUTZUT, Extasis Records, Morten_HD, Spaceseeds.
A simple rhythm bounces back and forth over the once vast Atlantic ocean, ever faster. It begins in Sub-Saharan Africa, but Europeans brutally pull it up by the roots—slaves bring it with them on a long journey to the Caribbean. By the nineteenth century it has become the defining element in the Afro-Cuban dance habanera, which finds its way to New Orleans where it helps form ragtime, then to South America, where it contributes to tango, and to Europe, where it becomes the most famous section of one of the era's most popular operas, Carmen. It also spreads across the Caribbean, Latin America and Africa and back again, and its descendents meet and collaborate, now using recordings and drum machines. Soon it doesn't even need to touch the water. Ricocheting off satellites and barreling down cables, it permeates the information sphere, with space and place just an interesting footnote on a Soundcloud profile...
London club music (at home and abroad) has recently come to resonate in sympathy with sounds from Mexico down. And it's not just tresillo and reggaeton rhythms that are being drawn on, but the Spanish language too. South London has both a significant population of Latin American migrants and a network of producers who have been on Soundcloud for years and are very hungry for international sounds. They got together on Exclusivo, the debut mixtape of an MC of Ecuadorian heritage, Blaze Kidd, and recently, as Aimee Cliff reported for The FADER, the video for "Sniper Redux."
...
Tresillo is woven throughout Palmistry's delicate and deceptively carefree fabrics. In tracks like "DROPDrip" (on his Ascención mixtape), "Protector SE5," the single "Catch" or his latest, "Memory Taffeta," it'll ride on the back of simple synths, complementing his fragile yet controlled and earnest voice and forming songs of need and tenderness...
One track on the Endgame EP was a remix by Dinamarca, and in turn, Endgame provided one for Dinamarca's EP, No Hay Break. "Dinamarca" is Spanish for "Denmark," but the artist Dinamarca is based in Stockholm, and his intense and attitude-filled tracks typically have a tresillo bounce, however it's distributed through the drum machine. Some of them, when the tempo is upped, even feel like they're morphing into footwork. Dinamarca is the head of the Staycore label, who just put out a brill free collection of tracks titled Summer Jams 2K15—hopefully a sign of things to come...
Lil Tantrum is just one of the many areas of overlap between Staycore and Sister, a female-identifying-only club collective founded by the formidable Swedish artist, Tové Agelii. Agelii's own productions are gorgeously gothic and suffused with the human vox the way light shines into a cathedral. And Sister's mixes (again, all female-identifying, using productions that all involve women) are both peppered with a tresillo feel and seriously something...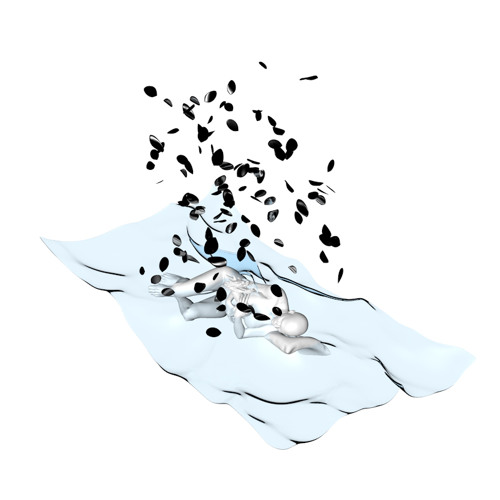 Hailing from Santiago de Chile and one of the weirder and more futuristic exponents of grimy reggaeton, Imaabs has a great EP out on noted Mexico City underground-club label NAAFI. Another standout is Zutzut's "Yo Te Voa A Dar" on account of it delectable buzzing synth and proper passionate MC. Zutzut, from Monterray, has a truly lovely Soundcloud collection (try the digital flutes of "Otra Vez Llegue") and a self-titled dembow EP with some vogue inflections out for another Mexican label, Extasis, who have a bit of a net aesthetic and, because all is connected, have released cute speedster Xyloid too. Extasis also explored some pretty bizarre experimental grime with Norwegian producer Morten_HD and Mexico's Spaceseeds, and they too have a summer compilation (from last year). And, aha, it featured a Blaze Kidd track with a reggaeton production by Kamixlo and Uli-K.