Celestial Trax's Ride or Die
July's
System Focus was on a particular strain of club music with a cybernetic feel, along with some incidental reflections on calling it 'club music' (click here to read)
. Featuring
Night Slugs
,
Fade to Mind
,
Keysound Recordings
,
Liminal Sounds
,
Her Records
,
Sentinel
,
Amnesia Scanner
, J.G. Biberkopf,
D.J. New Jersey Drone
,
Track Meet
,
Bootleg Tapes
,
P4N4
,
Velkro
,
#FEELINGS
,
CELESTIAL TRAX
,
Tallesen
,
WDIS
, Gewzer, Gronos1,
Magic Fades
,
SPF666
,
Korma
,
Team Aerogel
,
Infinite Machine
, Roller Truck,
Tessier-Ashpool Recordings
,
IMAMI
,
Cloaka
,
Spurz
, Kadahn, Gel Dust,
Dviance
,
Partisan
,
Sharp Veins
and Lit Internet. Nb/ this article should have said a bit more about the style's relationship to Jersey Club, Bmore Club and Philly Club.
There has been a slow but sure shift in the way the underground talks about one of its key areas: "dance music" has become "club music." The major reason for this is probably that it differentiates it from Electronic Dance Music (EDM), the name that, despite its generality, has come to stick more specifically to the recent explosion of big name, big crowd, big show parties held outdoors, particularly across the U.S. "Club music" is not that—it's a more intimate, enclosed environment, both in the physical spaces it describes and in the community that enters and honors those spaces, whether real or imagined...
DJ New Jersey Drone's
Energy EP
This kind of music was pioneered by transatlantic labels like Night Slugs, Fade to Mind, and Keysound, and mixes together rebooted ballroom/vogue house and the new wave of instrumental grime, all with a stark, hi-tech machine sheen. It was soon developed further on tight, intense and ice-cold shorter releases by artists on London's Liminal Sounds such as Brooklyn-based producer Copout, and particularly those on fellow UK label Her Records, such as DJ Double M, Sudanim, CYPHR and Kid Antoine. It's a style that is enjoyed by the sort of musicians and fans who don't like to name styles, but instead allude to hybridities of aging categories like house, techno and grime...
Korma's ZGMF​-​X19A
What makes this music so good to run to? It has a high tempo which keeps urging you relentlessly forward. But it's more than that. It embodies progress and athleticism in its very sound (unsurprisingly, it's the soundtrack to health goth) not in a merely beautiful way, but with a frightening dose of the sublime too. Because as in both running and culture, forward motion isn't nice, easy, or moral—it's laced with anti-humanistic pain, aggression and dissolution, crashing euphoria and dysphoria together in a bodily blur of hormones and neurotransmitters. As muscles grow and become more supple, as lungs become cleaner and the brain less resistant, so technoculture improves: motors, alloys and power supplies increase in efficiency, pixels shrink and multiply, and digital intelligence grows more independent of yesterday's humanity. Organic, machine—it's all the same in the struggle of kinetic matter. All this seems apt as I schlep my loathsome fleshform across the tarmac in a futile bid to flourish, or at least survive the oncoming war...
Cloaka's Adapt
One particularly fascinating and powerful release is Lit Internet's Angelysium, which features collaborations with some of the producers on the _VIRALITY compilation as well as South London producer Endgame (who was in last month's tresillo column). Cinematic almost to the point of telling a story, if Angelysium ever gets into a groove, it's likely to vanish suddenly into the vast mists, giant machinery and assorted percussive enigmas. The empty spaces that characterise the stop-start textures of eski grime become yawning chasms thick with tension and potential assailants, yet also with melancholic distance.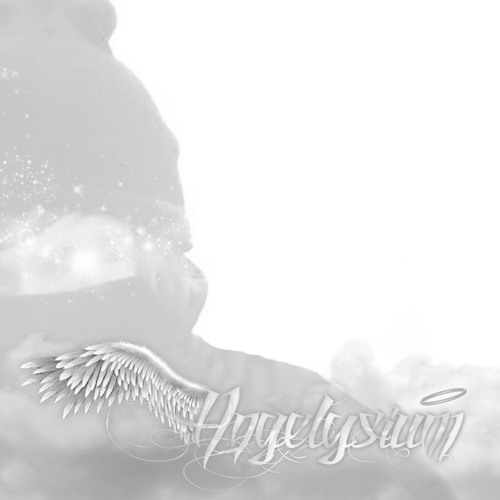 Lit Internet's Angelysium
All this is just another reason why the category "club," while it does a lot to hone in on specific and, in many ways, desirable qualities in dance music, can only go so far. "Dance" is a more intangible, open-ended concept, something that can happen anywhere and is directly related to the body and activities like running and other forms of exercise, the body being even more intimate and present than the club that might temporarily enclose it. Dance is music that moves you.